We constantly search the market to find you the best deals available based

on Service, Price and Functionality.
​
Take a look at our suppliers and choose the system that best fits your needs.
Compare Business VoIP Providers
Seat with Handset cost
(contract term applies)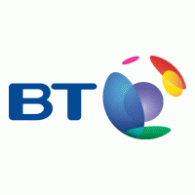 What are the benefits of VoIP?
Improving Your Company Image
Call Waiting ensures you're ready to take your next call




Get your messages across with Music on Hold
​
Avoid your calls being passed on and on with Diversion Inhibitor
​
Provide callers with menu options for call routing using Auto Attendant
​
Enhance your brand by uploading your company logo and specific adverts
​
CLI Flexibility to allow you to present any number you have permission to call on behalf of
Mobile and Flexible Working
Manage incoming calls effectively with Call Forwarding
​
Home Worker lets you take your profiles and settings to your home office
​
Play a Voicemail message from your desktop, save it or forward a copy to your entire team
​
Never miss a call with One Number A

nywhere and Sequential Ringing
​
Keep track of important calls with Call Notify by Email
​
Use your number and preferences on any enabled phone in your company with Hot-Desking
​
Use your number and profile on any phone, anywhere with Remote Office
Teamwork
N-Way Call for convenient collaboration with colleagues
​
Hunt Groups for distributing and allocating calls across your team
​
Call Transfer to any internal or external number
​
Common or customizable settings for Sites, Groups and Departments
​
Hold a call and pick it up on another phone with Call Park
​
Answer a group member's phone with Call Pick Up
​
Instant Group Call enabling efficient collaboration
Working Efficiently
Last Number Redial for convenient repeat dialling
​
Easily make a call with Click to Dial through the user interface or client
​
Assign calls to cost centres using Account Codes
​
Use Presence or Pre-set Availability Profiles to manage incoming calls
​
No more unwanted calls with Anonymous Call Rejection or Selective Call Rejection Automatic Call-back so that you can stay productive
​
Call your colleagues when they are free using Busy Lamp Keys
​
Show you are unavailable using Do Not Disturb
​
Company directory available from the handset and up to 100 speed dials for your favourite numbers
​
Use Call Recording for audit trails, compliance or training purpose